Study programmes offer

Our department guarantees teaching of several study programmes. You can find below which are these and more information about them.
The choice is yours…
Learn how to use electronic circuits and materials in praxis
Learn how to design and use the brain of all electronics
Become an expert in electronic circuits and technology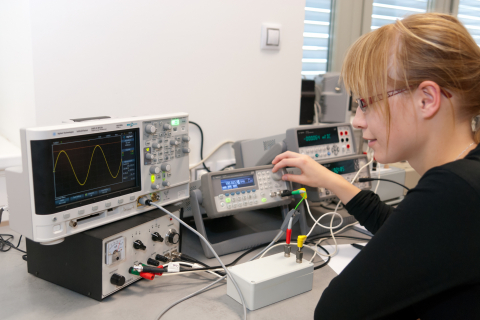 More information
You can find information about Doors open days, application, entrance exams etc. at the faculty web. There is also information about combined studies.
Do you know that...
part of laboratories is held in the clean environment of CEITEC BUT?
we design chips in the professional Cadence software?
teaching of mounting technologies is held on a semi-automatic line?
we are the only department of the faculty where professionals teach during the whole year?